Finding My Bliss With Garnier Whole Blends Hair Care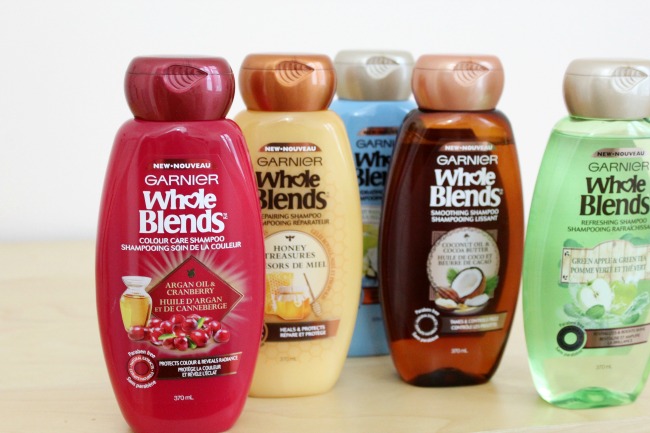 Squeezing in time to relax these days can sometimes feel like quite the impossible undertaking. So many things demand my attention, and yours I'm sure. More than often, I'm left with a serious case of "The Busys".
I'm too busy to workout today.
I'm too busy to read my new novel tonight.
I'm too busy to book a pedicure with girlfriends this weekend.
Well, I guess we know what my New Year's resolution is. Less work, smaller to-do lists, and more "me time".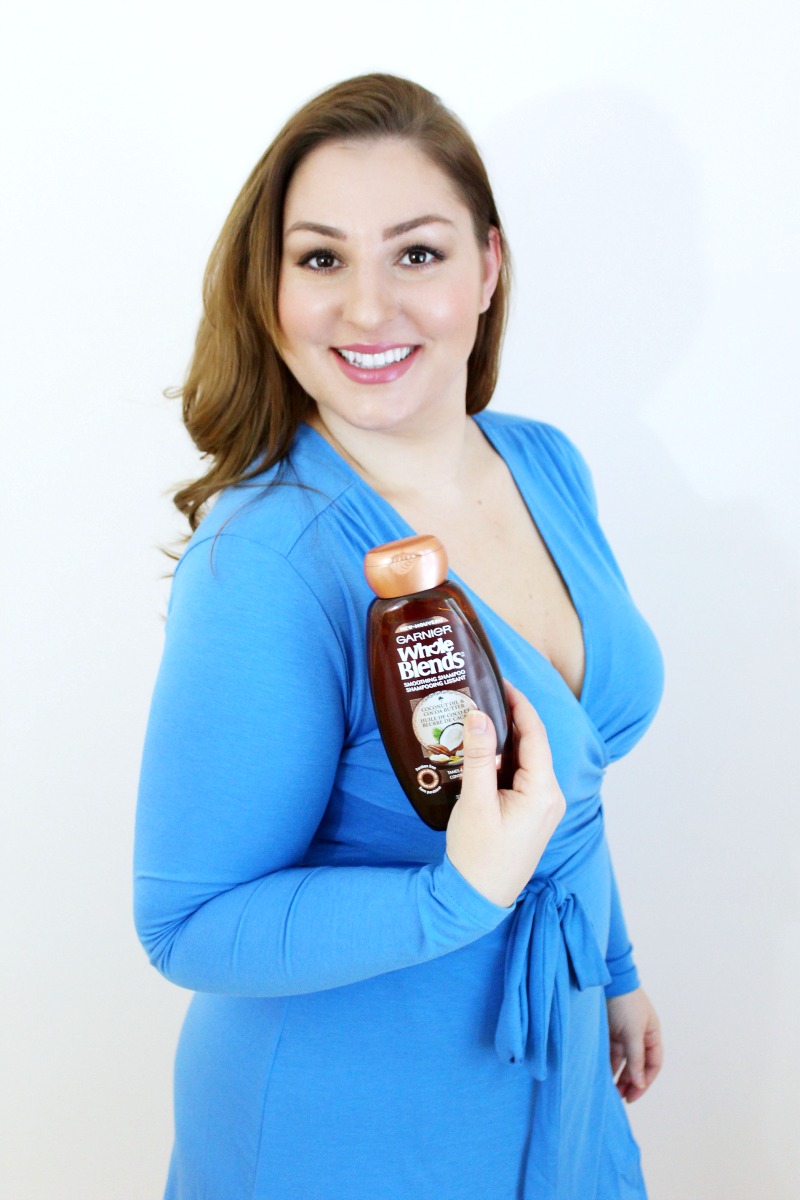 As I work towards carving out more time to relax, for right now I consider my morning shower to be my time. It's also known as "the relaxing mom shower"- Five to ten minutes of bliss, when I get to use my favourite natural beauty products and pamper myself. Without any interruptions. It's almost like entering another dimension, seriously.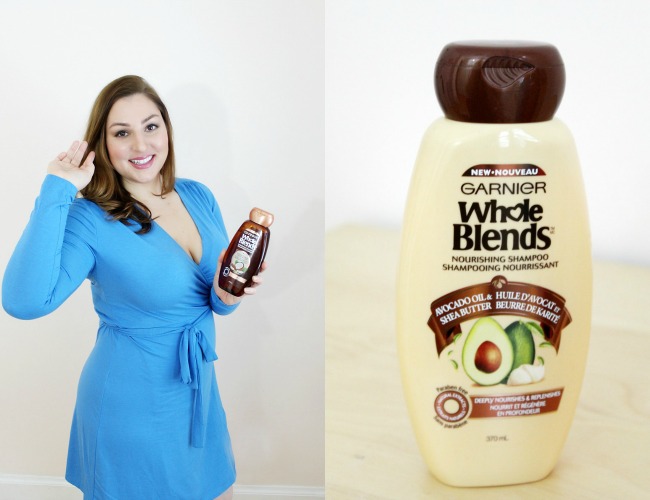 I love great smelling shampoos and conditioners that work wonders on my hair, like Garnier Whole Blends. Their special formula is paraben free, contains natural extracts and uses only gentle sulfates, leaving my hair soft, shiny and healthy. Their fragrance options are so tantalizing. You won't be leaving the store with just one. I mean, how can you resist Coconut Water & Vanilla Milk, Honey Treasures, and Argan Oil & Cranberry – to name a few. Mmmmm….each blend is an aromatherapy delight.
I'm absolutely crazy for each one of their new shampoo and conditioner duos featuring some of the most delicious natural ingredients. Each Garnier blend targets your hair's specific needs and focuses on a unique hair action. For instance, are you looking to deeply nourish and replenish? There's a shampoo for that!
If you're anything like me, you will want to try them all for their wonderful smells and unique properties.
My husband likes the fresh and clean scent of the Green Apple & Green Tea blend. Since Garnier Whole Blends hair care is gentle, the whole family can use it. I like to use the Honey Treasures blend for my son and my daughter. It heals and protects their delicate hair from damage.
To try Garnier Whole Blends for yourself, visit http://bit.ly/WBblog and request your free sample. I promise, you'll experience your own shower bliss.
It's hard for me to choose a favourite, because I've been enjoying each blend so much. If I had to choose, I would say I'm head over heels for Coconut Oil & Cocoa Butter Garnier Whole Blends, which tames and controls frizz. The shampoo and conditioner nourishes my hair and keeps flyaways at bay. Plus, it has an incredibly exotic fragrance that whisks me to a tropical island every time I use it!
Want to learn more about the new Garnier Whole Blends? Join the upcoming Twitter party #WholeBlends on February 4, 2016 at 7 PM EST: http://bit.ly/WBblog2. Fantastic prizes to be won!
So tell me ladies, how do you find time to relax and unwind? Share your secrets!
Although this post has been generously sponsored by Garnier Whole Blends, the opinions and language are my own.
Latest posts by Emily Smith
(see all)