Life Just Got a Whole Lot Easier with Loblaws Click & Collect Online Grocery Service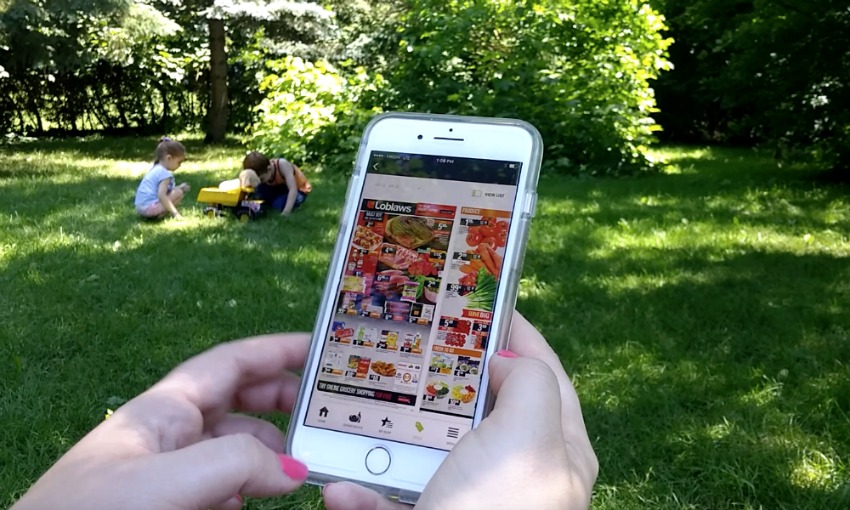 Whether you're stopping for groceries on your way home from work or doing a big shopping haul with your kids in tow, running errands can often be an additional stress to our already busy lives. As such, I'm always on the lookout for tools that can simplify my life which is just what the Loblaws Click & Collect online grocery service offers. From the convenience and comfort of my home, I can quickly and easily shop online for a week's worth of groceries or even this evening's dinner.
It's as simple as adding the items I want to my cart, selecting a store and pickup time that works for my schedule, then collecting my groceries at the dedicated Loblaws parking spots for Click & Collect customers. All you have to do is show up, Loblaws takes care of bringing the groceries to you and you don't even have to get out of your car, they will even load them for you! The Click & Collect online grocery service is such a game-changer and allows me to spend less time running errands and more time having fun with my family and being at home preparing a healthy meal.
As a busy mom, I'm all about creating nutritious meals that take little prep time. Having the ability to shop for groceries from home, where I can look up recipes and double-check what I need is truly awesome! You can also view the weekly flyer and add items to the cart directly from the flyer, so you don't miss out on any deals. The convenience of the Loblaws Click & Collect online grocery service makes planning for meals much less overwhelming, not to mention saves me from meltdowns in the grocery aisle (and I'm not just talking about my kids!).
Even when meals are last minute, using the online grocery service takes the pressure off. On our recent order, I included President's Choice Sirloin Beef Burgers to have for dinner on the same day of pickup—they only take 10 minutes to cook on the grill. I topped them with a Homemade Healthy Coleslaw, served with a side of Garlic & Herb Grilled Sweet Potato Fries. The best part? Total prep and cook time for this dinner is only 25 minutes! And of course, my Loblaws Click & Collect personal shopper picked out only the best and freshest produce which made it all the more delicious.
Keep reading after the recipes to grab a special Voucher Code to get $10 off your first order of $50 or more!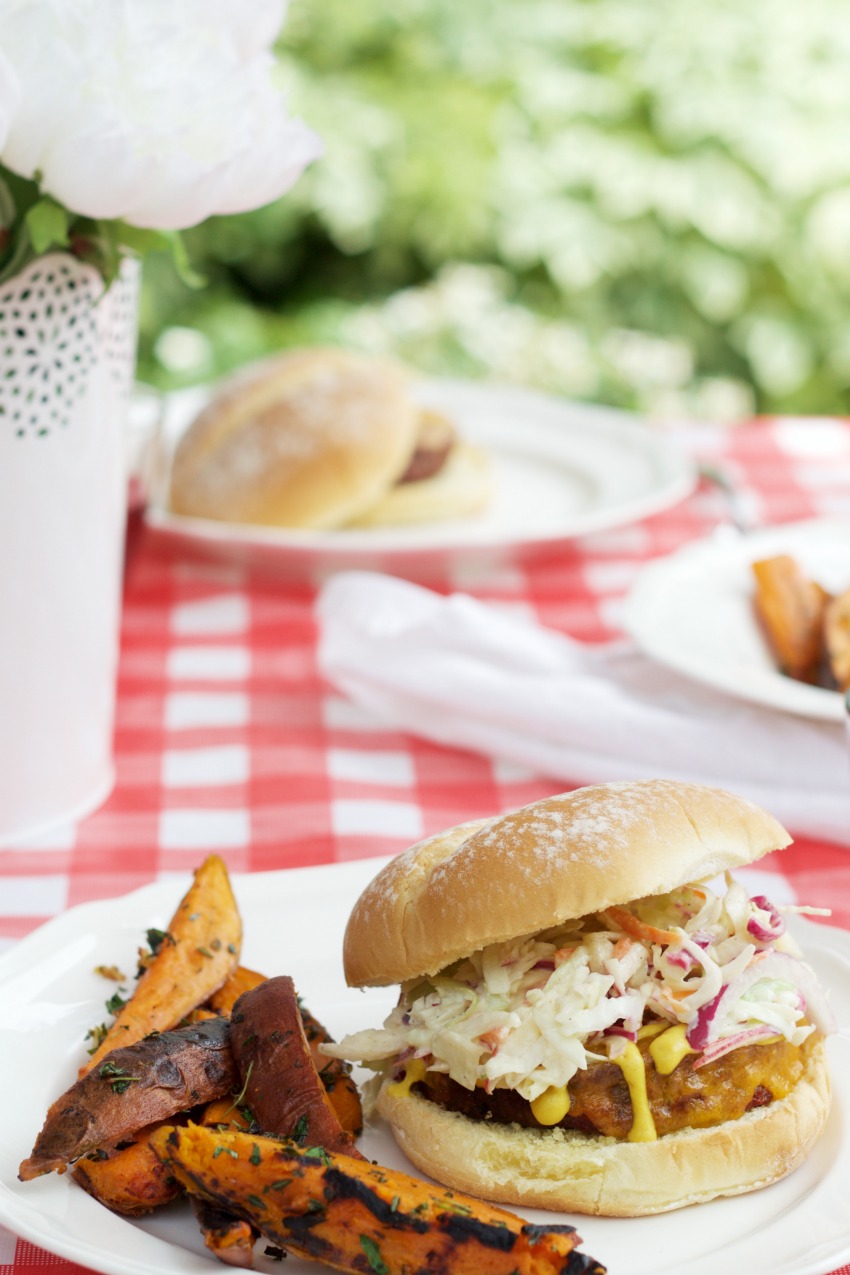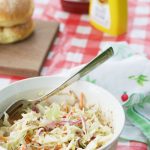 Homemade Healthy Coleslaw
---
Description
Healthy and delicious side dish, perfect for adding to burgers.
---
½

package of shredded coleslaw mix (or

½

a white cabbage, shredded)

¼

red onion, sliced finely

½ cup

matchstick carrots

1

gala apple, cored and grated

½ cup

Greek yogurt

2 tbsp

apple cider vinegar

2 tbsp

lime juice

2 tsp

Dijon mustard
Pinch of salt and pepper
---
Instructions
In a large mixing bowl, combine the shredded cabbage, grated apple, and matchstick carrots. In a separate small bowl, stir together Greek yogurt, vinegar, lime juice, and Dijon mustard. Pour over the coleslaw mixture, and stir until it's coated evenly. Add a pinch of salt and pepper. Use as a topping for your burgers (or as a side).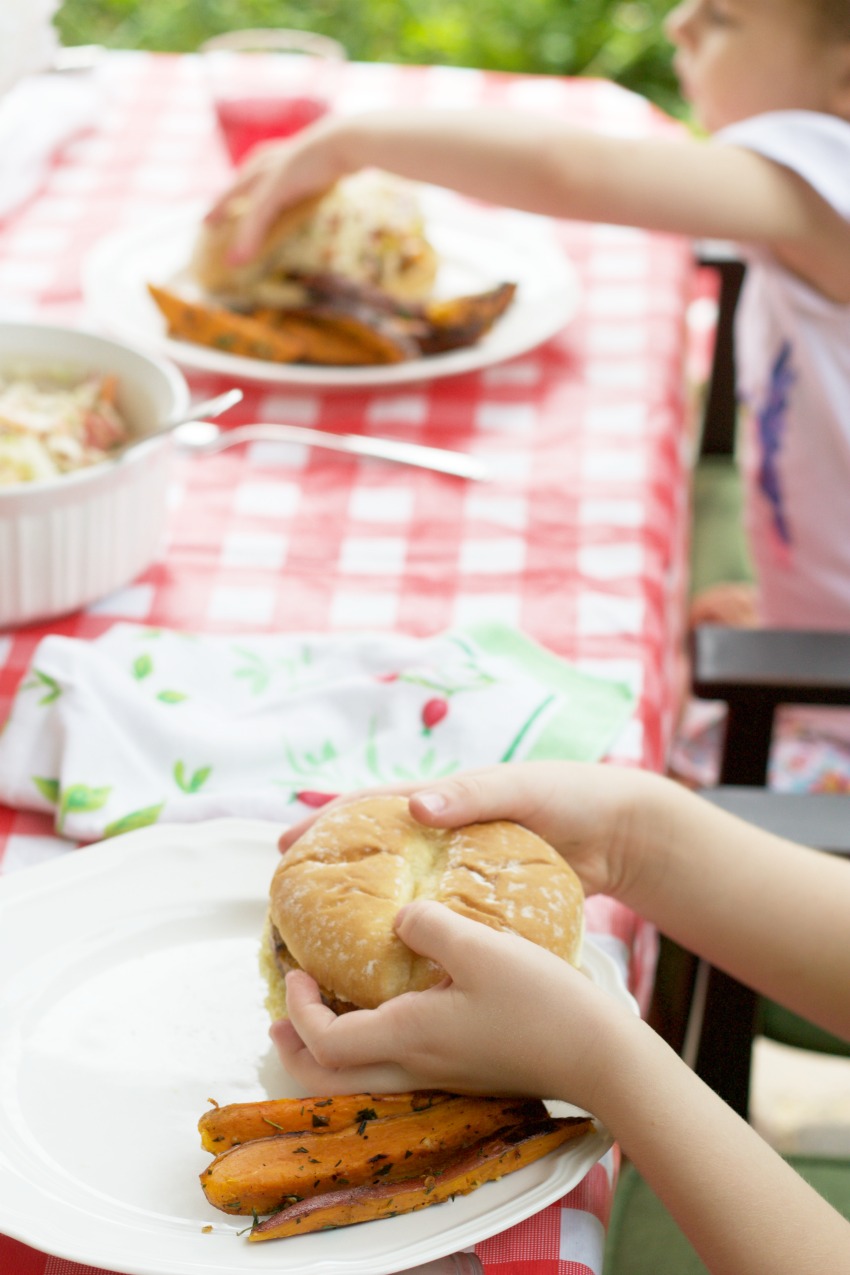 Print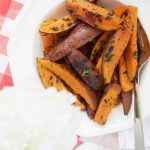 Garlic & Herb Grilled Sweet Potato Fries
---
Description
These scrumptious sweet potato fries are zesty and full of flavour.
---
4

medium sweet potatoes, sliced in wedges
Salt

4 tbsp

extra virgin olive oil

1/2 tbsp

chopped garlic

2 teaspoons

finely chopped fresh thyme leaves

2 tablespoons

finely chopped fresh Italian parsley
---
Instructions
Heat up the grill. Fill a large pot with water, bring to a boil. Add the sweet potato wedges and cook on medium heat for 10 minutes. Drain and let cool. In a saucepan on medium heat, warm up 2 tbsp of EVOO, add chopped garlic, thyme and parsley. Stir for 1 minute and remove from heat. Coat the sweet potato wedges with 2 tbsp of EVOO and place in a grill basket and cook for 6-8 minutes on the barbecue. Remove from the heat, transfer to a serving bowl and coat with herb mixture.
To pick up all the ingredients you need, I encourage you to try online grocery shopping with Loblaws Click & Collect. The prices are the same as in-store, you can shop anytime and anywhere (hello PJs and a glass of wine!), you have the ability to add promo codes and see you PC Plus offers. I mean, what's not to love!
You'll just have to experience for yourself how fast, easy, and stress-free grocery shopping with Loblaws Click & Collect truly is. That is, if you're not already hooked! To get you started, you can use my Voucher Code: Emily10 to get $10 off your first order of $50 or more. I know you'll enjoy the service so much you'll want to tell other about it, and guess what? You can earn cash towards your next order! As a Click & Collect customer you can share your personal referral code with family and friends – and there's no limit to how much you can earn.
Check out what other moms are saying about this awesome online grocery service over at Today's Parent and while you're there, learn how you could win $500 in groceries with the #clickandcollectcontest.
Yeah, it's pretty amazing. Pour a cup of coffee, relax and happy grocery shopping!
This content was created in partnership with Loblaws and Today's Parent. As always, all opinions are personal.
Latest posts by Emily Smith
(see all)