Reveal Your Most Beautiful Skin With A Little Help From Remington
This is a sponsored post written by me on behalf of Remington® Canada for IZEA. All opinions are 100% mine.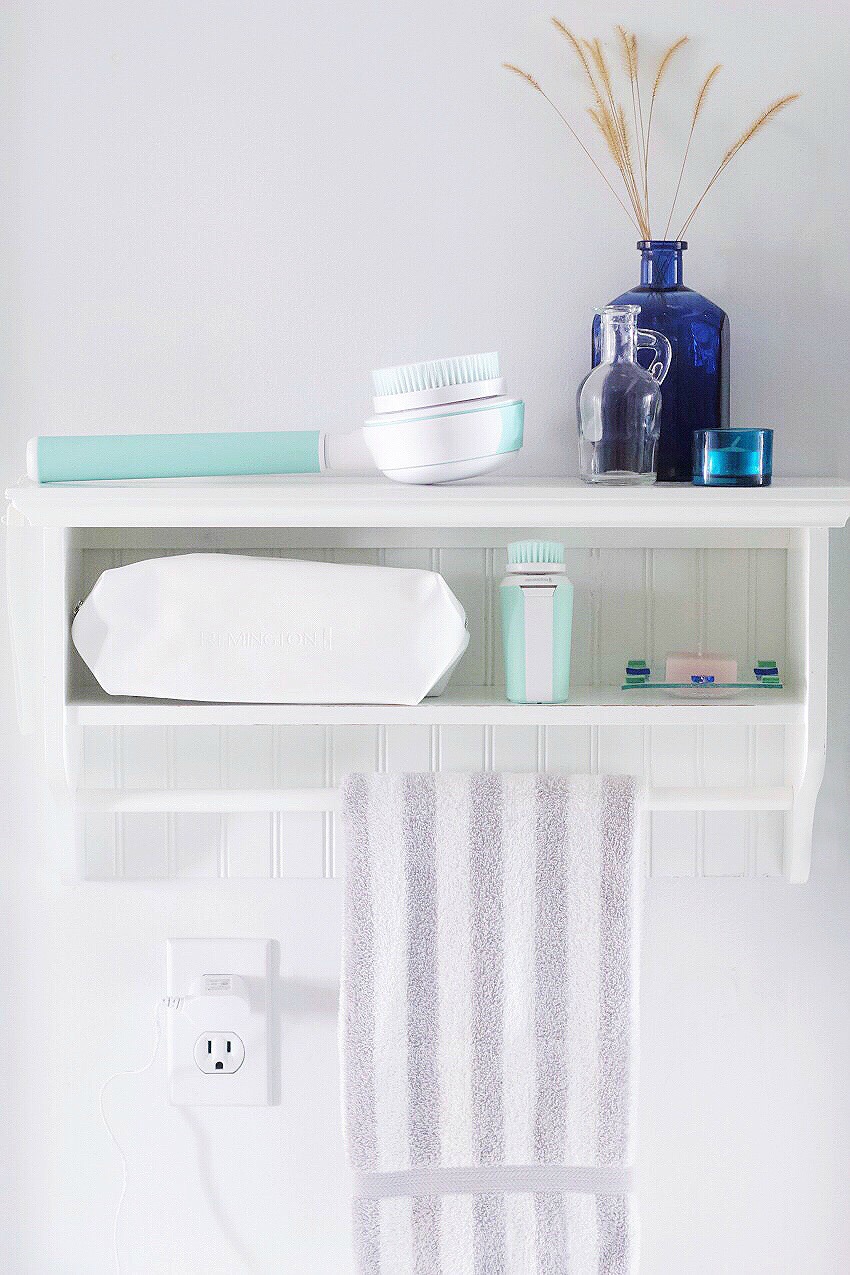 Soft, healthy skin – who doesn't want that! The touch of smooth skin is one of the greatest sensations. It's nice to feel good about your skin, from your head to your toes. For me, taking care of my skin is an essential part of taking care of myself. That's why I use Remington® Reveal Facial Cleansing Brush and Remington® Reveal Rotating Body Cleansing Brush to Reveal my most beautiful skin.
Even though on most days I'm juggling about a hundred things, using my Reveal waterproof products in the shower is a feasible way I squeeze in some me-time. The powered cleansing brushes are 10x more effective than simply using a washcloth, they give a deep clean you can feel, and see, which makes it worth it for me to use them as part of my daily beauty routine.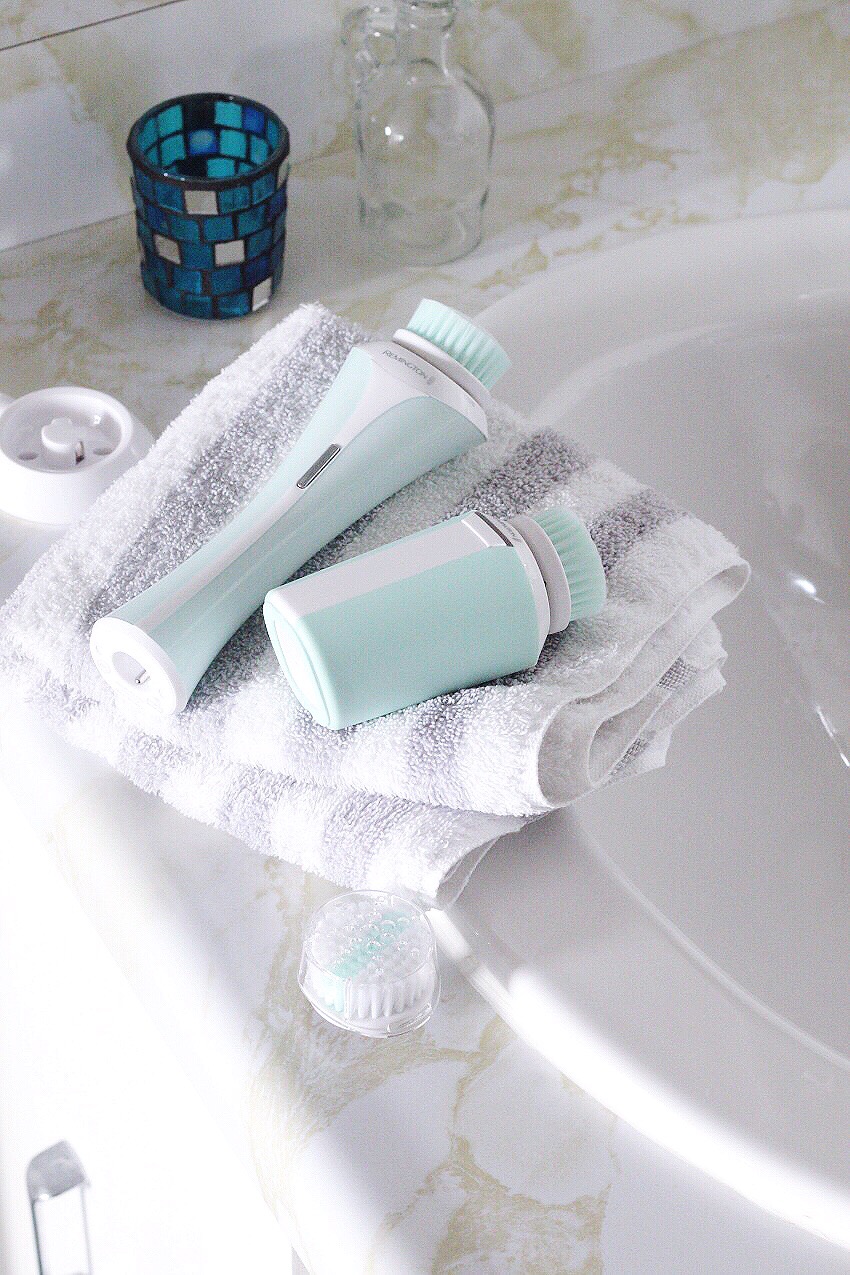 As someone who has sensitive skin, the choice of three brush heads on the Remington® Reveal Facial Cleansing Brush is a plus. You can choose a sensitive, normal, or massaging cleansing brush, depending on what your personal skin needs are; making the cleansing brush suitable for all skin types.
The same goes for speeds; the choice of delicate, normal, or powerful, customizes your daily experience even further. For example, for my regular care routine, I choose the sensitive brush on delicate speed, it's my perfect combo. However, if I'm doing my weekly exfoliating, I'll use the normal brush on either normal or powerful speeds. Additionally, I like to switch to the massaging brush every so often, using a very mild cleanser or face oil, to give my face an invigorating facial and stimulate blood flow and collagen production. The result? A big thank you from my skin by way of a healthy glow.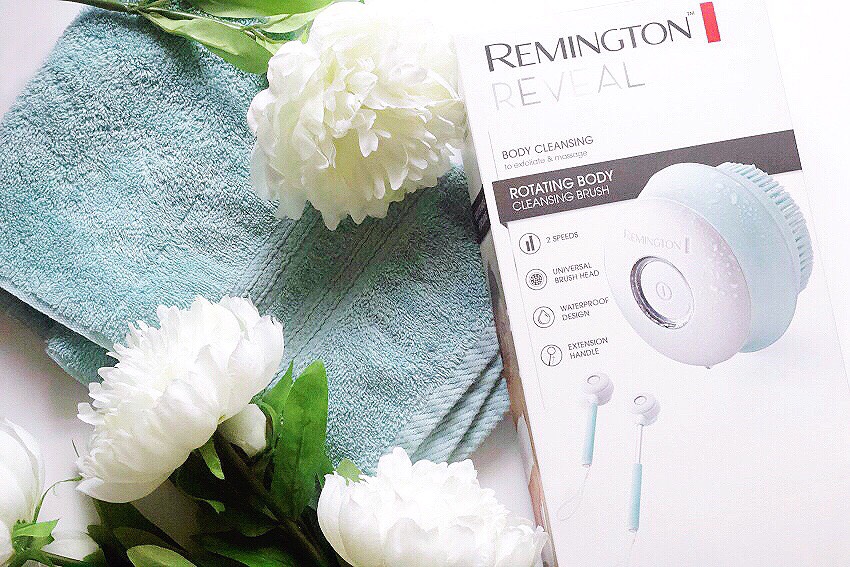 In a similar way, I use the Remington® Reveal Rotating Body Cleansing Brush to deep clean my body's skin and gently exfoliate away dry spots. Au revoir rough elbows! I just add a few drops of my favourite grapefruit body wash and it does all the work for me. It also offers 2 speeds, which allows me to use the lower one on the more delicate skin, like the décolleté area. Not only does it make for a fabulous cleansing experience, it's the perfect pre-moisturizer prep, allowing your body lotion to soak right into your skin. And you don't have to worry about build up on your brush since just like the facial brush, it has antimicrobial bristles to stay fresh for everyday use.
When it comes to your personal care routine, finding premium tools that will go the distance and reveal the most beautiful you is key. For that reason, I trust Remington to keep my beauty routine elevated and effective. Remington has been creating products for over 80 years that help women look and feel their best; visit their website to see all they have to offer from cleansing brushes to hair styling tools, you'll just love having them as part of your self-care routine.
Latest posts by Emily Smith
(see all)